Phoenix Macro for CS:GO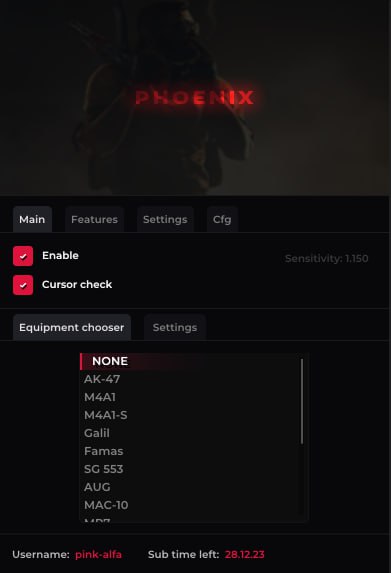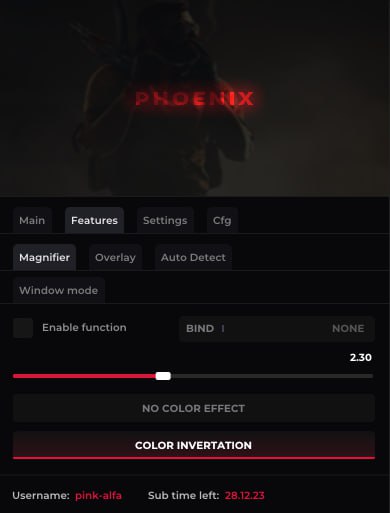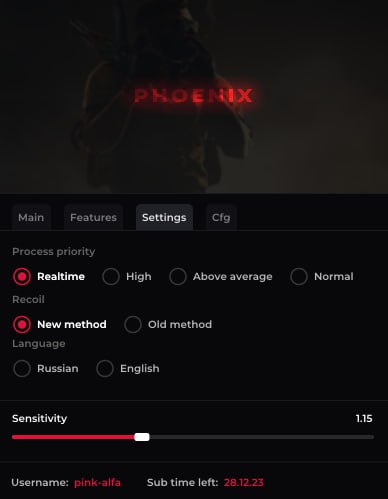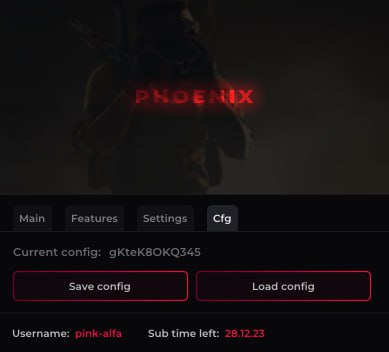 Information about cheat
We present to your attention our latest development for CS:GO - phoenix macros. Our new software does not provide the maximum advantage in the game, but it guarantees the maximum degree of safety of your account. The macro is not a cheat, so you will most likely never get banned playing with such software. Moreover, our recoil control program is very user-friendly and includes some other nice features. If you like this software, then we will release updates and add new interesting things to Phoenix CSGO Macro.
System Requirements
Operating system: Windows 10, Windows 11
Processor: Intel & AMD
Video card: Nvidia & AMD
Client: Steam
Recoil Control Script
Recoil - enable / disable the macro
Auto Detect - automatic detection of weapons in your hands. Works when the auto-detect key is pressed
Rifles - a list of firearms that the recoil control script works with
Sensitivity - your mouse sensitivity from CS:GO settings
Control Amount X - recoil control on the X axis (horizontally)
Control Amount Y - recoil control along the X axis (vertically)
The script supports all models of computer mice
Trust Factor - the macro is invisible to VAC anti-cheat, so your trust factor will not turn red when playing with our software
Auto Detect of Weapons - automatic detection of weapons in hands
Overlay - a convenient overlay showing your settings and weapons in your hands
List of supported weapons
TEC9
CZ75
AK-47
M4A1
M4A1-S
Galil
Famas
SSG 553
AUG
MAC-10
MP7
MP9
MP5
UMP45
NEGEV
Maximum security
A macro is not a cheat in the usual sense of the word. When playing CSGO with a Phoenix macro, the risk of getting banned is much less than when playing with any cheat. The macro doesn't inject into the game and does not leave any traces behind, so it is guaranteed to be in Undetected status for a very long time. In addition, our program is made very convenient. Also macros won't make your trust factor red like most cheats. Even if you don't get such a huge advantage as with an aimbot, you can continue to play against regular players without cheats.